LIFETIME LIMITED POWERTRAIN WARRANTY
Each new Vehicle from Cadillac of Murfreesboro is backed by a complimentary, Lifetime Limited Powertrain Warranty. That's dependability you can count on.
Select pre-owned vehicles from Cadillac of Murfreesboro are backed by a complimentary, Lifetime Limited Powertrain Warranty. The Warranty applies to select pre-owned vehicles that are 10 model years old or newer with less than 100,000 miles, have passed our Lifetime Warranty certification program and a CarFax or similar inspection. Includes Asian & Domestic Only.

WHAT'S COVERED?
Engine repair, transmission repair and drivetrain repair can get costly, up to $3,000 or more. If your vehicle breaks down anywhere in the US, as far as Hawaii, or right here in Murfreesboro TN, with Cadillac of Murfreesboros Lifetime Limited Powertrain Warranty, you don't have to worry about the cost of unexpected auto repairs. We'll even cover you all the way up in Canada.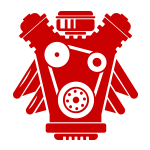 ENGINE
Cylinder block and head and all internal parts, intake manifold, timing gears and gaskets, timing chain/belt and cover, flywheel, valve covers, oil pan, oil pump, engine mounts, turbocharger housing and all internal parts, supercharger housing and all internal parts, engine control computer, water pump, fuel pump, seals and gaskets.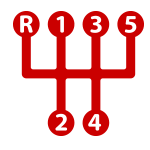 TRANSMISSION
Case and all internal parts, torque converter, clutch cover, transmission mounts, transfer case and all internal parts, engine control computer, seals and gaskets.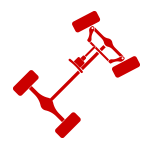 FWD AND RWD DRIVE SYSTEMS
Major and minor repairs to the Front Wheel Drive and Rear Wheel Drive systems are covered by the limited lifetime warranty. Eligible parts include the drive shaft, internal parts, seals, bearings, gaskets, and many more.
WHAT'S NOT COVERED?
The warranty doesn't cover repairs to tires, which may be backed by manufacturer warranty; inconvenience costs like transportation to and from a breakdown, or loss of pay/revenue; normal wear and tear repairs; and any maintenance on GM cars with altered odometers.
The warranty also does not cover repairs to cars that have been totaled in accidents or that have been deemed salvages, and also does not cover normal maintenance which includes:
Tune-ups
Oil and other fluid changes
Cleaning
Replacement of non-powertrain components, including wiper blades, brake pads and spark plugs
IS THERE A DEDUCTIBLE?
There is a $100 deductible, which is the amount drivers are required to pay for eligible repairs on covered parts. But for new Vehicles backed by warranty, Cadillac of Murfreesboros lifetime warranty will pay any GM-required deductibles.
CAN THE LIFETIME LIMITED POWERTRAIN WARRANTY BE DISQUALIFIED?
There are a number of factors that can void your Lifetime Limited Powertrain Warranty. Regular maintenance is required in order to keep the warranty valid. Drivers are required to adhere to the recommended scheduled maintenance from the owner's manual? and drivers are required to keep records of all maintenance.
Vehicles cannot be used for commercial purposes, to be eligible for the lifetime warranty. Examples of commercial usage include delivery services, as rentals, for taxi purposes, for police or emergency service, or snow removal.
The Lifetime Limited Powertrain Warranty lasts for the lifetime of your new GM vehicle purchased at Cadillac of Murfreesboro. But the warranty is non-transferable, and it expires the day the vehicle is sold, traded or transferred.
Buy with peace of mind at Cadillac of Murfreesboro. All of our new vehicles are offered with a standard, complimentary Lifetime Limited Powertrain Warranty. For more details, visit us in Murfreesboro, just South East of Nashville, TN.
Hours
Monday

8:00 am - 7:00 pm

Tuesday

8:00 am - 7:00 pm

Wednesday

8:00 am - 7:00 pm

Thursday

8:00 am - 7:00 pm

Friday

8:00 am - 7:00 pm

Saturday

8:00 am - 7:00 pm

Sunday

Closed